American Association of Museums
"AAMs mission is to enhance the value of museums to their communities through leadership, advocacy, and service."
​
The American Association of Museums has been bringing museums together since 1906, helping to develop standards and best practices, gathering and sharing knowledge, and providing advocacy on issues of concern to the entire museum community. We are dedicated to ensuring that museums remain a vital part of the American landscape, connecting people with the greatest achievements of the human experience, past, present and future.
​
AAM is the only organization representing the entire scope of museums and professionals and nonpaid staff who work for and with museums. We currently represent more than 15,000 individual museum professionals and volunteers, 3,000 institutions, and 300 corporate members. Individual members span the range of museum occupations, including directors, curators, registrars, educators, exhibit designers, public relations officers, development officers, security managers, trustees and volunteers.
​
Every type of museum is represented including art, history, science, military and maritime, and youth museums, as well as aquariums, zoos, botanical gardens, arboretums, historic sites, and science and technology centers.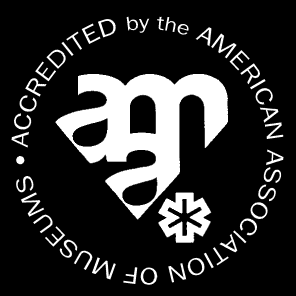 International Counsel Of Museums
ICOM is the international organisation of museums and museum professionals which is committed to the conservation, continuation and communication to society of the world's natural and cultural heritage, present and future, tangible and intangible.
​
Created in 1946, ICOM is a non-governmental organisation (NGO) maintaining formal relations with UNESCO and having a consultative status with the United Nations' Economic and Social Council.
​
As a not for profit organisation, ICOM is financed primarily by membership fees and supported by various governmental and other bodies. It carries out part of UNESCO's programme for museums. Based in Paris (France), the ICOM Headquarters houses both the ICOM Secretariat and the UNESCO-ICOM Museum Information Centre.
​
The 28,000 members of ICOM in 137 countries participate in the national, regional and international activities of the organisation: workshops, publications, training, twinning programmes, and the promotion of museums through International Museum Day (May 18, annually).
Museum Management Consultants, Inc.
MMC: Consultants to museums and cutural organizations
​
The mission of Museum Management Consultants, Inc. (MMC) is to help their clients thrive in a competitive and changing environment.
​
MMC is known for its expertise in organizational assessment, institutional planning, executive search, audience research, and professional coaching. Founded in 1987 and based in San Francisco, MMC has provided consulting services to over 250 museums, theaters, foundations and other nonprofit cultural organizations throughout the United States. MMC helps organizations accentuate their strengths, address critical issues, and move strategically into the future.
​
MMC staff members are not only experienced consultants, but they have also served cultural organizations as trustees, directors, development directors, and educators.